Farmhouse Betellico
Location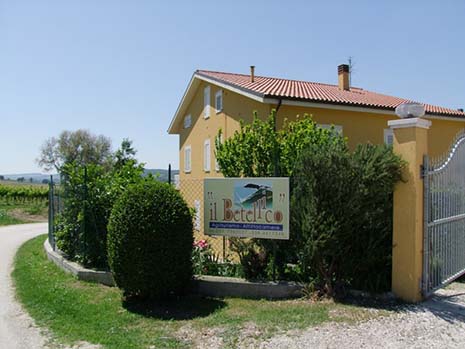 PLEASE NOTE: Should you need to call the farmhouse for further information, please use the number (+39 338.3417348)
Farmhouse Betellico is situated in the small but renowned town Sirolo, part of the Conero Natural Park in the Marche region, a territory of rare beauty and peacefulness. This quaint vacation home is just 5 minutes from the most beautiful beaches of the Riviera which has been repeatedly awarded the iconic Blue Flag for the quality of the beaches and sea.
Country house / farmhouse
Breathtaking hills and beauty of the sea
Open all year
Plenty of parking spaces

The warm family-run farmhouse, the attention to detail and great hospitality will make your holiday unique.
Description of the Farmhouse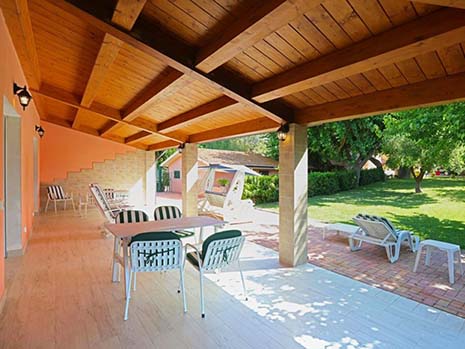 The farmhouse has one apartment and several rooms that can welcome up to 18/20 guests. Simple but elegantly furnished, guests will find in this structure the perfect environment to spend their holidays in absolute tranquillity. The ambience is basic but spacious and comfortable. There is an excellent restaurant, a bar, horse riding centers and a golf course nearby. Farmhouse Betellico offers plenty of parking spaces as well as a garden with tables and chairs.
Description of the Rooms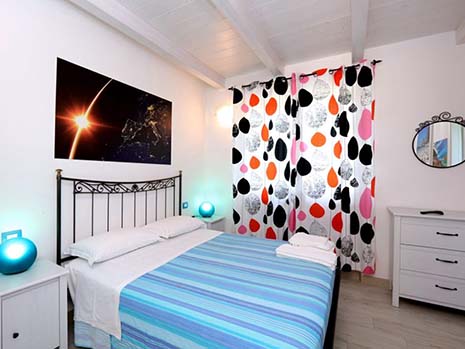 The rooms have been renovated and furnished maintaining the simplicity of the rustic structure. Each room has a private bathroom with shower, a minibar, a TV and air conditioning. Each room can be individually heated during the winter period.
• Bedsheets and towels are provided
• Bedsheets are changed once a week
• Towels are changed every 3 days
• Extra changes can be requested at no extra cost
Services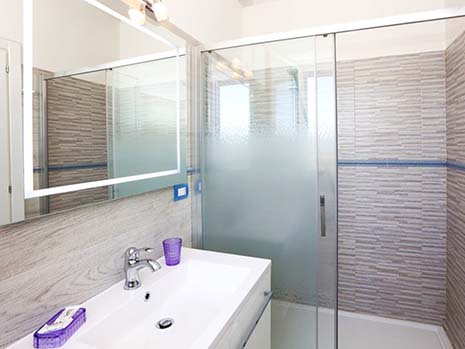 Help Save the Environment
You can join us in having a pro-environmental behaviour by reusing your towels during your stay. By doing so, less detergent is used and there is a reduction in water and energy consumption. However, for special needs, you may request to have your linen changed more frequently at no extra cost at the time of booking or upon your arrival.
For information regarding the apartment, please consult the page APARTMENT BETELLICO.
Information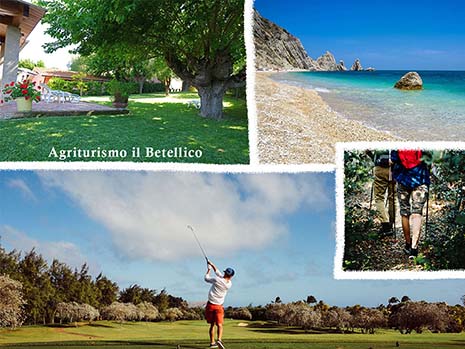 Staying at Farmhouse Betellico will allow you to be able to choose among a variety of exciting activities seeing as everything is very close by: beaches, tennis, golf, hiking, mountain biking, horseback riding or exploring the beautiful landscapes of the Riviera and the natural reserve of the Monte Conero Park. If you prefer, you can also just lie in the garden with your favorite book and listen to some relaxing music under the shade of century old trees. The owners of the farmhouse Betellico will be more than happy to help you with your stay.
Prices
Prices vary from 20 to 35 euros / person per day according to the chosen period of stay (low or high season). During the month of August, a minimum of 7 nights is required. All the rooms are available year round but during the winter, only long term bookings are accepted. No pets are allowed, not even small ones.
---
Photogallery