Hotel Guest House Villa Eva
Location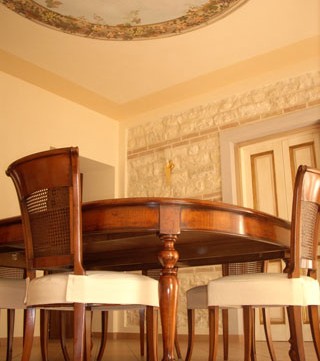 Built of white Conero stones, Villa Eva has been recently restored and is now a Guest House for refined tourists. Quite end relax are compulsory here, thanking to the absence of traffic and the tranquillity of its garden.
Hospitality in the feminine
Sport & relax
Biological restaurant
Description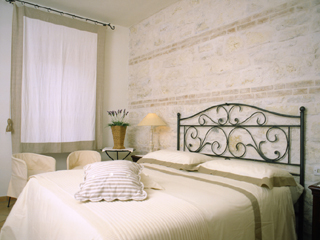 Its five suites will lead you to the discovery of the history of ancient castle: the wall made of Conero stones, wrought iron beds, decorated ceramics, togheter with the most modern comforts: TV SAT, whirlpool bath, phon, security box, air conditioning, car park. Bus service to the airport, railway station, beach (except in August).
Villa Eva give you the opportunity to go in for sport (MTB, trekking, yoga, kayak) being the seat of "Conero Adventure" team.
Information
The restaurant offers exclusively fishes of the local tradition, biological products coming from the family farm are compulsory.
Prices
---
Photogallery
---
Map