Portonovo the green bay of the riviera
Portonovo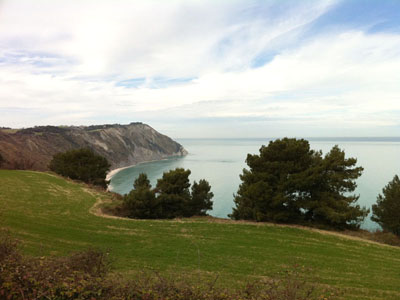 The ancient fishermen village has turned into a well known seaside resort, where the human hand worked together with the wild nature of the Monte Cònero.
Between nature and landscapes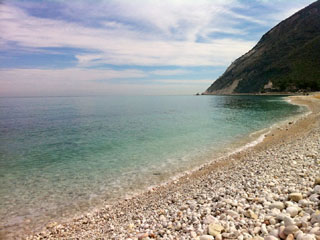 Portonovo lays there where the ever-green oaks smoothing the mountain touch the sea. The lovely bay is a jewel of the Mount Cònero Park. The Park was especially founded to preserve and safeguard the natural beauties and rarities of this area. Shining from above, the white rocks and pebbles of the beach, originated by a landslide, are an amazing view and a wonderful picture to take. When down on the beach, the clear waters and the astonishing views up on the cliffs of Mount Cònero are something to remember and to enjoy in every season. Two small lakes enrich the unique environment of this wonderful turistic resort.
A little bit of history and art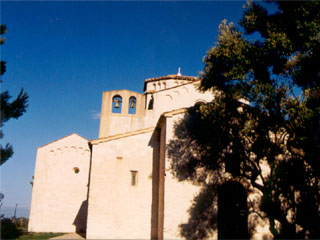 Portonovo is a natural bay whose history is connected almost to the same one involving Ancona and Monte Cònero. Inhabited from prehistory by different tribes, first of all the Piceni, it was then chosen by the Romans and the Byzantines. From the late Middle Age to the end of the 19th century, it was part of the State of the Church and, before definitely becoming Italian, it also passed under the French government. Along the beach are the beautiful church of S. Maria (11th century), a unique mark of the monastic life; the De Bosis Watch Tower, built in the 18th century to prevent pirates attacks; the Napoleonic fortress, a fort built by the Napoleon's Italian Viceroy in 1808 to fight off English ships. This fort, splitting the each in two parts, is now a quite singular hotel.