Country House Villa Coralia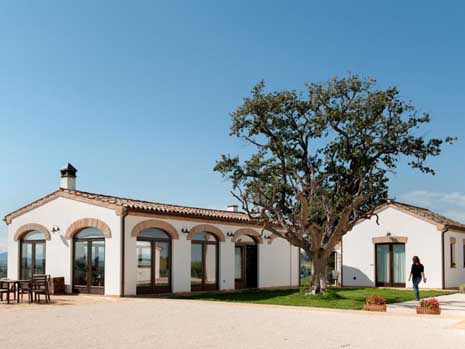 Location
Just 10/11 km from the wonderful beaches of the Conero Riviera is Villa Coralia: an original farmhouse that we decided to recover by creating a Country House/Agriturismo, to restore beauty to this typical rural structure, perfectly set in its territory.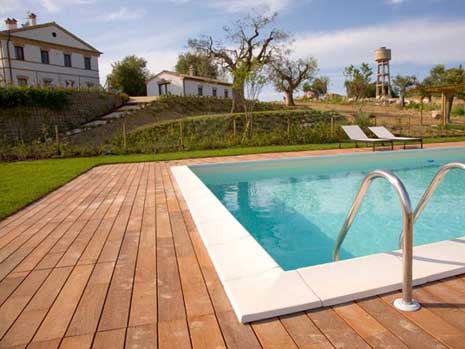 Description

The Facility is equipped with two-room apartments inclusive of:
Air conditioner
Refrigerator
TV
Free WIFI
Hair dryer
CAR PARKING INSIDE COVERED
Separate entrance (for each bi-room).
Private and shared garden with reserved place with
Clothesline
The facility adheres to the HOLIDAY BONUS as of September 1.
The Period Villa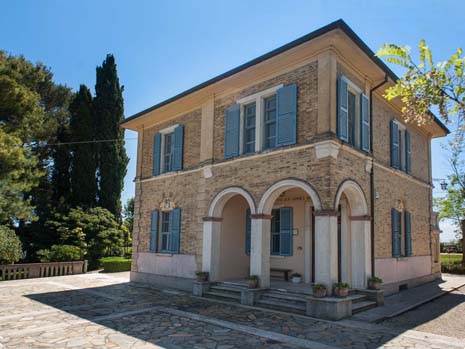 Villa Coralia also offers its guests a Period Villa with 2 double rooms with 2 large windows + an extra bed (room measures mt. 4×4-h,3.50), a room (3 x 4) with 2 single beds with 2 bathrooms. All on the second floor and connected to a landing.
The Villa has a separate entrance and a fully equipped kitchen (including a dishwasher), living room, laundry room with a washing machine, and a service bathroom.
Wood-fired oven with attached sink and pergola.
Information
Villa Coralia Country House consists of 2 structures: Finely renovated period villa and country house, totaling 8 two-room apartments with private entrance, kitchenette and private garden. Positioned on the hill of Abbadia di Osimo, has a 360-degree view of the Marche countryside and is surrounded by a large garden with a spacious swimming pool.
The location is privileged: 10 minutes from the Conero beaches and 15 minutes from the most beautiful villages in the province of Ancona . A rich breakfast with homemade cakes served in the elegant panoramic room is available, with the possibility of half board.
The facility adheres to the HOLIDAY BONUS as of September 1.
---
Photogallery