Apartment Aria di mare
Sirolo
Address: Via Dante, 1
Whatsapp: +393498431761
Request a quote
Mail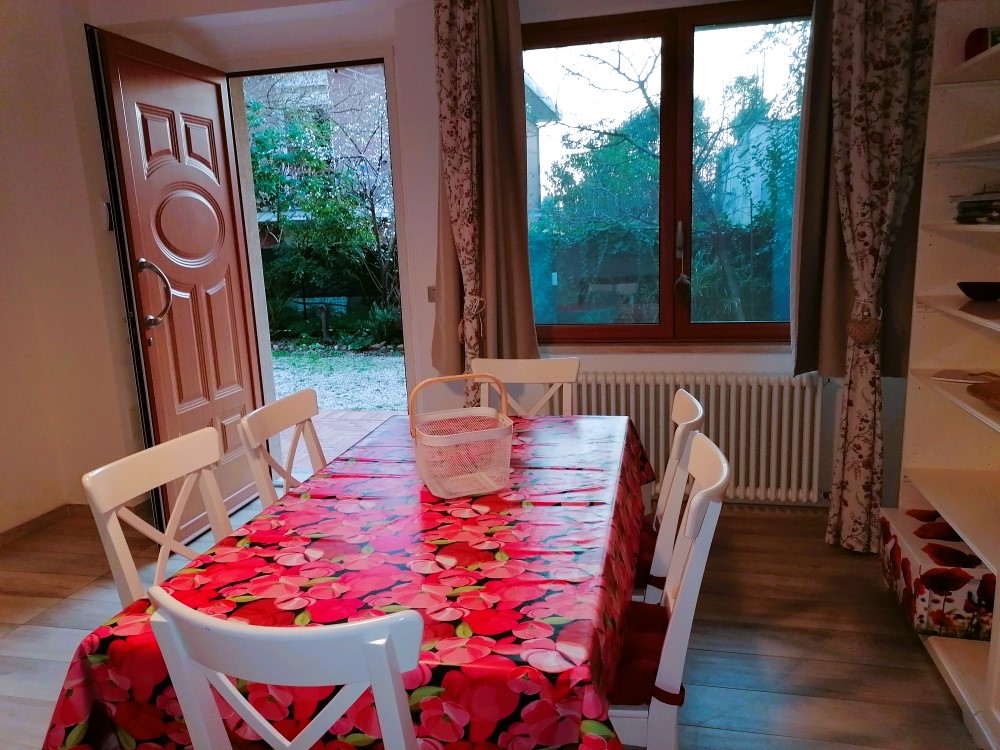 Location
CRI042048-LOC-0008823279.
Aria di mare is an apartment in the center of Sirolo, with a small garden and private parking space. Its strength lies in being in the heart of the village within walking distance of all amenities and offering guests the opportunity to enjoy the outdoor space while ensuring privacy. The parking space is really valuable and allows one to manage freely without having the problem of parking, which is no small problem in the summer time. The sea is within walking distance, however, those who wish to make use of the shuttle bus can catch it at the bus stop a few meters away. Also close to Republic Park, a pleasant, shady place where you can pleasantly read a good book or take the children to play. Guests might decide to never take the car and move everywhere, go to Numana on foot (1.5 km), hike to Monte Conero. And if they wanted to take a nice outing out of town, they could come back in with no hourly restrictions, parking is always assured!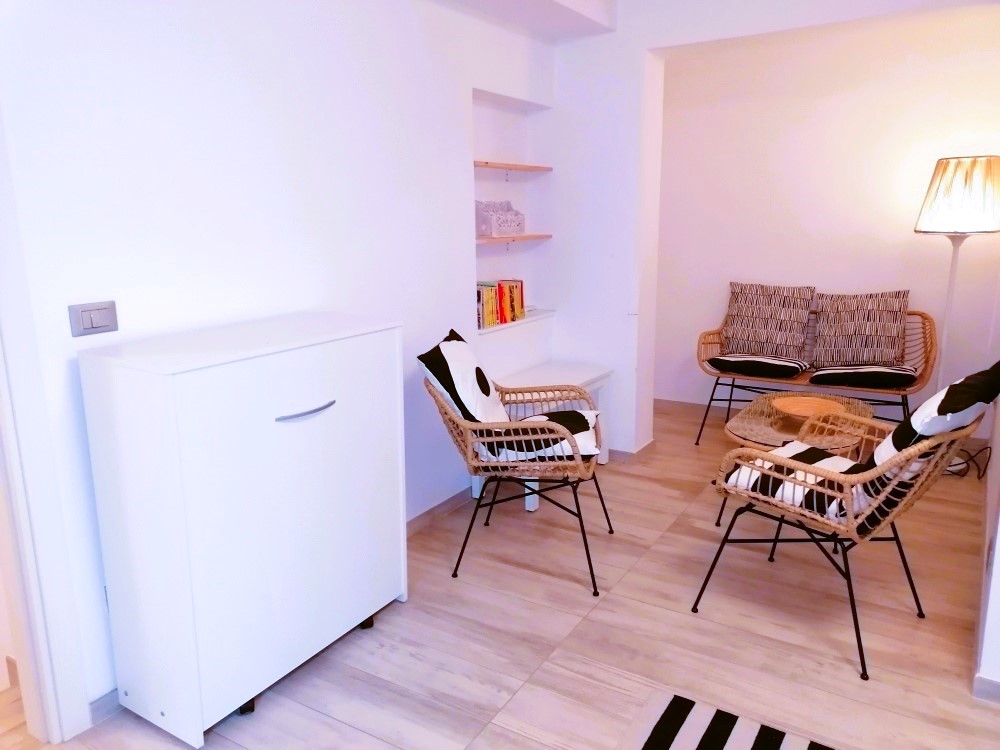 Description
It is a newly renovated house with air conditioning, comfortable rooms and two bathrooms (one white bathroom and one blue bathroom). The kitchen is equipped with kitchenette complete with oven, microwave oven, refrigerator, freezer, dishwasher, wifi connection. Tools are stored in the shelves. In the dining room, as you enter there is a nice table and a sofa from which you can watch television. There are two bedrooms: one double and the other with a sofa bed and an extra bed (white cabinet near the relaxation lounge). The washing machine is in the blue bathroom. From the relaxation room you can directly access the garden or relax in the sitting room. It can accommodate up to a maximum of 4 people, or 4 adults and a small child in a crib.
Information
There are no smoking rooms. Animals are not allowed.
It is rented from April to October.
Appointment of guests is usually on site with the owner who will welcome guests and give them the keys. Upon arrival, payment of the tourist tax as established by the Municipality of Sirolo is expected (consult the institutional website).
For info contact Rosetta Alessandroni at +39 3498431761.
The utmost seriousness is guaranteed.
The small garden in summer is equipped with table and chairs, also for outdoor dining.
Guaranteed relaxation after a day at the beach, a refreshing and rejuvenating shower, air conditioning to the point, a snack and a stroll through the quaint streets of the village with breathtaking views.
The small garden in summer is equipped with table and chairs, also for outdoor dining.
---
Photogallery
---
Map