Restaurant La Torre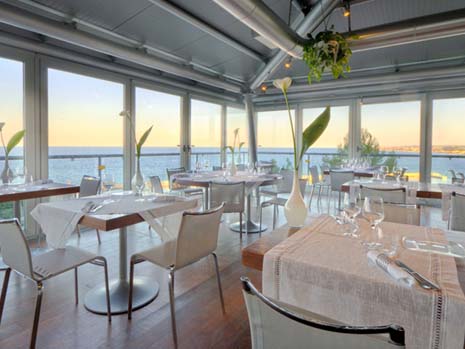 THE RESTAURANT.
The restaurant "La Torre" enjoys a unique panoramic position, nestled in the picturesque surroundings of the Conero Riviera. With the valuable collaboration of Massimo Bomprezzi, and the daily passionate work of Paolo and Marco at the "stove," today the restaurant "La Torre" is able to offer refined, haute cuisine, guaranteeing genuine local products, crafted and presented in ever new ways and able to please the eye, as well as the palate, of even the most discerning guests! You will be welcomed, in the hall, by the courteous and knowledgeable attention of Michele, Piero and Mino. "The Tower" of Numana and its romantic panoramic summer terrace are waiting for you! The restaurant is open all year round, and we are sure that you will become our best promoters yourself.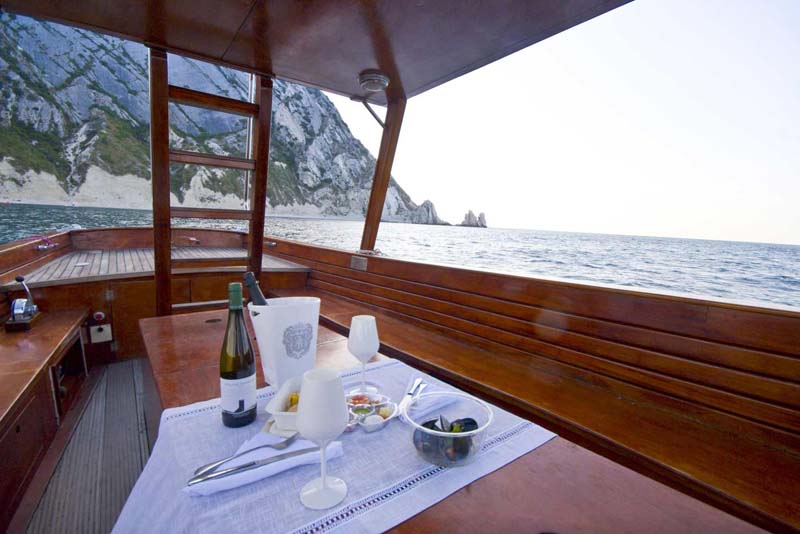 THE TERRACE
In the historic center of Numana, a few steps from the small square from which you can enjoy a breathtaking view of the southern Conero Riviera, stands La Terrazza. Elegant outdoor restaurant ideal for spending a pleasant evening in the company of friends or your better half. At the Terrace you can look forward to a tasteful evening savoring excellent seafood cuisine, expertly prepared by the staff.
STEAK HOUSE
Located in the center of Numana, in a prime location in front of the Arco di Torre, a characteristic relic of the town, the Steak House is a destination for those who love to taste meat. Delicious meats, chosen from the best, are the specialty of our restaurant. To enrich our culinary offerings are added specialties from the regional cuisine of the Marche region. Among the various offerings you can count the best of grilled meat and specialties made with traditional recipes by our skilled chefs. Complementing our restaurant's gastronomic offerings, we have an excellent selection of wines from all regions of Italy to wash down our chef's delicious dishes.The staff is on hand to recommend pairings or suggest valuable new items.
---
Photogallery
---
Map