Ancona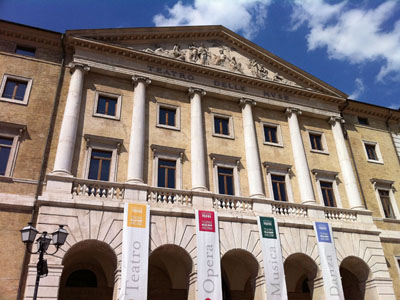 Distance from the Riviera: 20 – 35 Km.
Left the beaches of the riviera, take the windy road going behind the Mount Cònero, and approaching Ancona from the coast. This is the less crowded and most panoramic way to the city, even though a little bit uncomfortable because of its sharp bends; take via Conero, via Isonzo, via Piave, then along the corso Stamira get to the Piazza della Repubblica (Republic Square), where you can park and start walking around the suggestive old town. For the shorter routes it's better to park close to the S. Ciriaco church.
Route 1: long; this route takes the whole day. Touches the historic center, including the Plebiscito square, the Archeological Museum, The Duomo of S. Ciriaco, the Muse Theatre, the church of S. Maria della Piazza and the church of the Ss. Sacramento. The harbour zone, where are located the Traiano Arch and the Mole Vanvitelliana. The Vittoria boulevard, going to the harbour, where is located the War Memorial.
Route 2: medium; the route is shorter and takes half day. Starts from the Duomo of S.Ciriaco, beside which it's possible to visit the Diocesan Museum: this is the most panoramic spot of the city, with a view on the harbour and on the Traiano Arch. The historic center is the second stage, and in the end, take the car to visit the Mole Vanvitelliana.
Route 3: Short; the route is a suggestive walk in the city center, visiting the most interesting spots.
Beaches of Ancona: the city offers also a few seaside facilities, like the Passetto, where a long and panoramic stairway leads to the platform used as a beach; and Mezzavalle, a white-sand beach (a path goes down to the sea from the windy street of the Cònero, next the crossroads of Portonovo).