Hotel Fortino Napoleonico
Portonovo
Address: Via Poggio 166
Whatsapp: +39071801450
Web site
Request a quote
Mail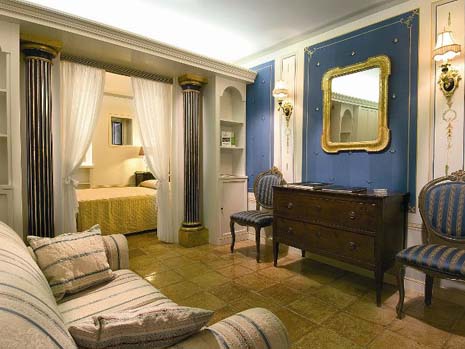 Location
The small corner of Portonovo, sandwiched between the sea and the white cliffs of Conero is a treasure trove of natural, historical and architectural riches. The only Hotel directly at the foot of Mount Conero on the entire Riviera is theformer Napoleonic fortress: the Hotel Fortino.
Description
Located in Portonovo on the Conero Riviera, Fortino Napoleonico is a former military fortress located just 5 meters from the Adriatic Sea and 8 km from Ancona . Here you can find free WiFi, a garden with sea views and equipped with a sun terrace.
All air-conditioned, rooms at the Fortino, feature LCD TVs and windows overlooking the inner courtyard, and in summer months rates include 2 sunbeds on the beach.
Fortino Napoleonico's famousrestaurant serves specialties of Italian and Marche cuisine, which can be enjoyed on the panoramic terrace in good weather.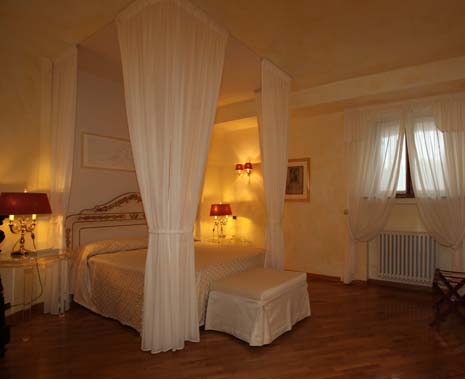 Information
The Fortino Napoleonico hotel offers its guests. restaurant service, bar, 24-hour front desk, newspapers, garden, beach, sea view terrace, rooms/facilities for disabled guests, express check-in and check-out, safe in every room, heating, luggage storage, air conditioning, private beachfront garden, Free Wi-Fi Internet available throughout the facility, full HD TV, Free unattended on-site parking.
The Bay
A renowned tourist destination, Portonovo Bay is immersed in splendid glimpses of unspoiled nature. Portonovo territory, an integral part of the Conero, a mountain inhabited since prehistoric times, follows its fortunes: Picene, Doric, Roman, Byzantine, Pontifical, French, and finally Italian. A unique trace of the monastic life that distinguished this area in the Middle Ages, with hermits seeking silence and solitude, is the charming little church of St. Mary, an 11th-century Romanesque masterpiece.
The Napoleonic Fort
Historical background
Along its beach, an ancient landing and predation point for Turkish ships, significant historical evidence is encountered: the Watchtower erected in the 1700s to defend against pirates, and our Napoleonic Fort, a former military bastion that became the well-known 4-star hotel and restaurant in the late 1960s. Jewel of the Mount Conero Regional Park and blue flag, Portonovo stretches out in a still intact natural setting, where the Mediterranean scrubland reaches out to touch the crystal clear water of the sea. The sandy shore, formed by a landslide that broke away from Pian Grande in ancient times, is resplendent with the white pebbles of Conero stone, continuously smoothed by the waves. Two brackish lakes , around which numerous legends orbit, enrich a unique environment that has become a nature reserve in part.
How to Reach Us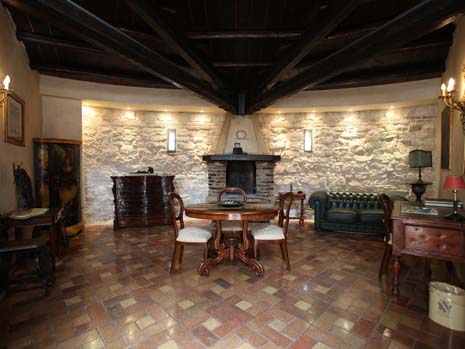 BY CAR: Exit A14 Ancona Sud, continue to the center of Camerano, then follow signs for Portonovo. GPS address: town: Ancona, location: Portonovo or Portonovo Bay, Street: Poggio 166 (not necessary as Portonovo is a small tourist resort). GPS coordinates: lat 43.562684 long 13.592979.
BY TRAIN: Ancona Station, Taxi or Pulmann to Portonovo, or possibility of transfer by reserved hotel car upon request.
BY PLANE: Ancona-Falconara Airport Taxi or Pulmann to Portonovo, or possibility of transfer by reserved hotel car upon request.
---
Photogallery